About Us
We specialize in Ice Cream and Event Marketing
Vital Link Ice Cream and Event Marketing Inc. is a Canadian company that has dealt with special market events and ice cream retail for over 4 decades. We provide wholesale ice cream supply, assist and retail ice cream at events across Canada and also provide ice cream carts for rentals.
The Barish family founded Dickie Dee ice cream in 1959, which was retailed across North America. The famous Dickie Dee ice cream cart, a modified tricycle equipped with bells, became a household name for fun and quality ice cream products. The company began with eight ice cream tricycles and grew to became Canada's largest merchandiser with over 10,000 units.
Due to its outstanding distribution and controls, it effectively managed to introduce new brand names into the market, as well as helped in launching of names such as: Chipwich, O'Henry, Haagen-Dazs, Elan and Klondike Nuggets, among many others.
The Barish family discontinued manufacturing Dickie Dee Ice cream in 1992, when it was purchased by a large ice cream company. Today, Vital Link continues to wholesale and retail major ice cream brands, primarily Nestle and Haagen-Dazs, to leading venues and event locations across the country. The company is known to provide, quality and efficient service to meet your ice cream needs for various occasions and events. Our approach is to provide professional and friendly service, which meets your expectations.
Check out CBC's article on Dickie Dee!
Our Association With Nestle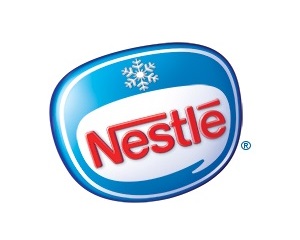 Vital Link recognizes the importance of a strong brand within the special markets environment. As a result, we have a direct partnership with the Ice Cream Division of Nestlé Canada and Häagen-Dazs to meet all your ice cream needs.
Our association with Nestle goes back to 2000! Vital Link has been working closely with Nestle to market their products across Canada. Nestlé's ice cream brands, including Haagen-Dazs, Del Monte, Oreo, Rolo and Skinny Cow, have allowed us to supply quality products to our customers.
It is a partnership cherished both by Vital Link and Nestle, in creating value for our customers and associates. In June 2014, we were awarded 2014 Nestle Canada Brand Builder Award for passion and collaboration.
Commitment to Our Community
Vital Link believes in being a responsible contributor to the community and supporting organizations working for a better future. The company has been associated with many non-profits and health foundations, and has been contributing towards the following organisations:

What Our Clients Have to Say:
Working with the Vital Link team has been a pleasure from day one. Their professionalism, flexibility and great customer service have helped us create amazing Summer BBQ events every year for our residents.
We have worked with Vital Link on several different and unique projects over the last few years and have always been impressed. The staff was always very helpful, knowledgeable and willing to go the extra mile!
I want to thank Vital Link Ice Cream for their ongoing support of our charity over the past 20 years. Their services and products are excellent. Vital Link is one of our most trusted suppliers and we look forward to our future together.